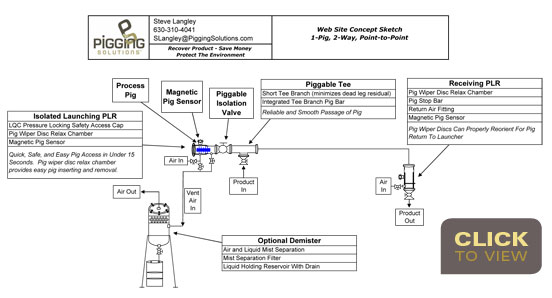 How We Work
Pigging Solutions works with each client to understand their individual pigging application needs. We then develop an application specific pigging solution accompanied by system layout. Before a client purchases any pigging system from Pigging Solutions, we assure they understand how their system will operate and the benefits they can expect to achieve.
Once we have armed our clients with a functional pigging solution, we then work them to determine the scope of supply and services they desire. Pigging Solutions can provide their clients with products ranging from just the core pigging components to complete Plug-N-Play systems that include all the piggable as well as non‑piggable components needed for a complete and functional system. We can then supplement these products with a range of services to assist the client with installation, commissioning, and training.
Each client will normally choose the mix of products and services that best meets their application needs based on the complexity of the system and their access to engineering and contractor services having pigging system experience.