Quality Systems, Personalized Service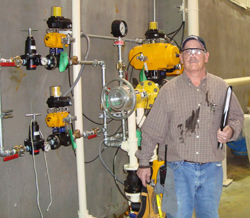 Services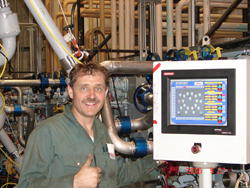 Pigging Solutions offers a range of services to facilitate understanding, design, installation, and operation of both our own and competitive pigging systems. Our mission is to guarantee that each client is completely satisfied with Pigging Solutions' communication, products, and services.
Many of Pigging Solutions' services are provided at no charge and are included in the pigging system purchase price. More in-depth services are provided at client negotiated fees.
Customized System Design & Hardware
Pigging Solutions works with each client to develop a safe and easy-to-use pigging system that most effectively meets the application and budgetary needs. We have the capability to fabricate unique system components such as piggable distribution headers, transfer panels, and prefabbed piping segments. Pigging Solutions has a very broad line and pigging solutions for virtually every type application, but where existing hardware designs don't quite fit the application need, we can perform the necessary modifications.